A guide to the perfect gift for your colleague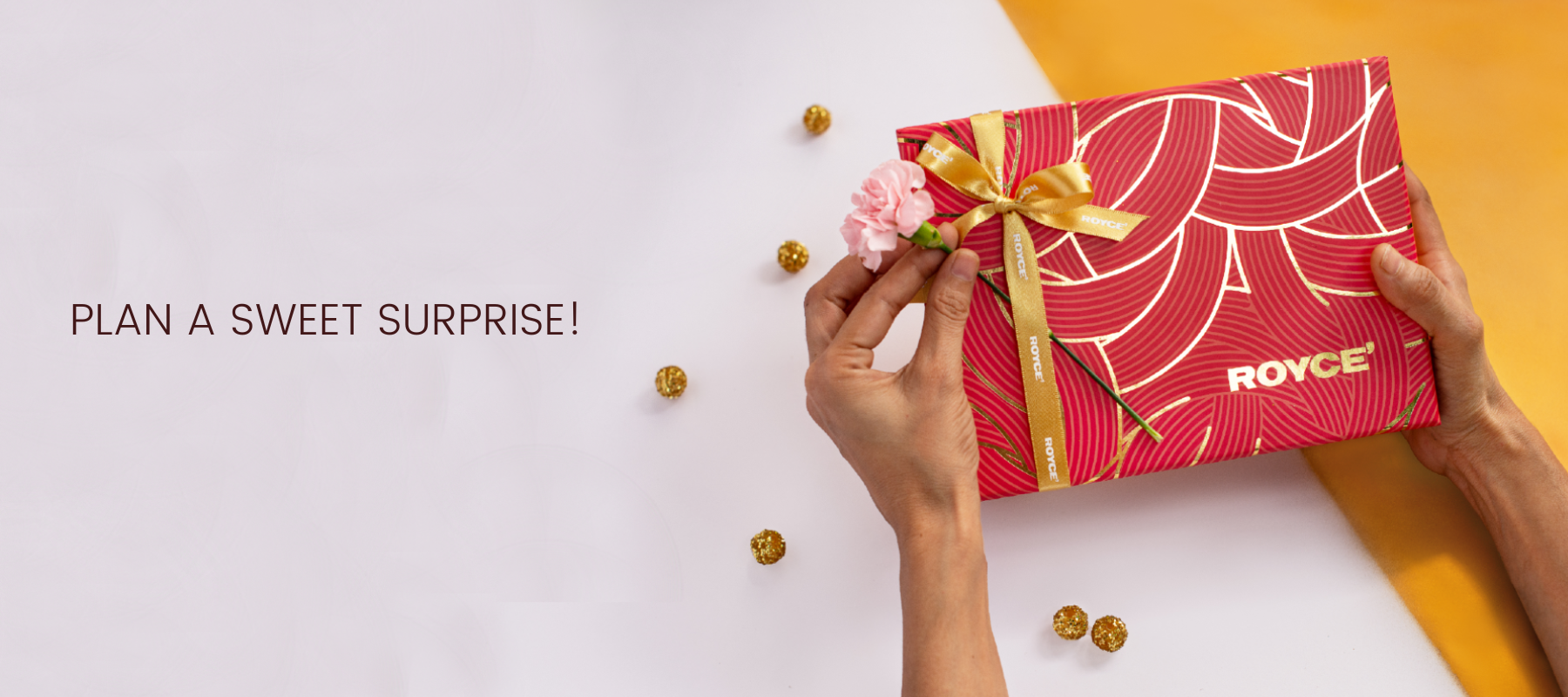 Colleagues, the people with whom we spend the majority of our day, create special bonds. They are our emotional support and sources of creative collaboration in the workplace. Showing appreciation for them is essential, and what better way to show you care than through chocolates? Sharing the joy of chocolate allows you to connect and strengthen your relationship with your team, fostering a positive work environment.

Royce' Chocolate brings to you a dedicated section of corporate gifting for easy gift solutions. Uncover the distinct personas of your coworkers, characterized by the bond you share, and unlock the perfect Royce' Chocolate selections tailored to their unique qualities
1. The BFF: 
Celebrate the profound and meaningful friendship with your coworker by gifting them the "NAMAmazing Together" Gift Box. This meticulously curated selection features our signature Nama Chocolate and is the perfect choice to express your heartfelt appreciation to your office bestie and strengthen the bond you both share. Packed with an assortment of delectable Royce' Chocolate treats, this gift box symbolizes the joy and togetherness you experience in each other's company, reinforcing the understanding, support, and camaraderie that make your friendship truly special.
2. The Partner:
When it comes to those trusted colleagues whom you rely on for help and collaboration, the "Only the Best" Gift Box stands as a stellar choice. This remarkable selection showcases the finest chocolates made with cacao sourced from six different countries, reflecting the finest qualities of your office allies. Through this, you can emphasize the significance of their unwavering support and demonstrate your gratitude for their invaluable partnership. Strengthen your bond with your partner and foster a spirit of teamwork and success with only the best.
3. The Desk Partner:

Surprise the colleague sitting right next to you with the delightful combination of Nutty Bar Chocolate and Macadamia Chocolate. These chocolates serve as a delightful surprise, making your workspace more enjoyable and inviting.
4. The Lunch Buddy:

Take your lunchtimes to the next level between bites of laughter and camaraderie with the delightful combination of Nutty Bar Chocolate and Petite Truffe Praline. Indulge in the rich chocolate, perfect for savoring and sharing between colleagues. Show your appreciation for their companionship with these delectable treats, turning ordinary lunches into extraordinary experiences.
5. The Mentor:
Honor that mentor who provides invaluable guidance and support with a selection of Pure chocolates from Royce'. This assortment symbolizes growth and serves as a token of appreciation for their wisdom and insights. From the smooth Milk Chocolate to the sophisticated Dark Chocolate, this varied collection acknowledges their instrumental role in your professional development. Show your gratitude by presenting them with this exquisite assortment, letting them know their guidance is truly treasured.
Each of these thoughtfully curated selections is designed to bring happiness and strengthen work relationships. From delectable assortments to premium chocolates, these gifts are sure to delight your colleagues and express your appreciation.