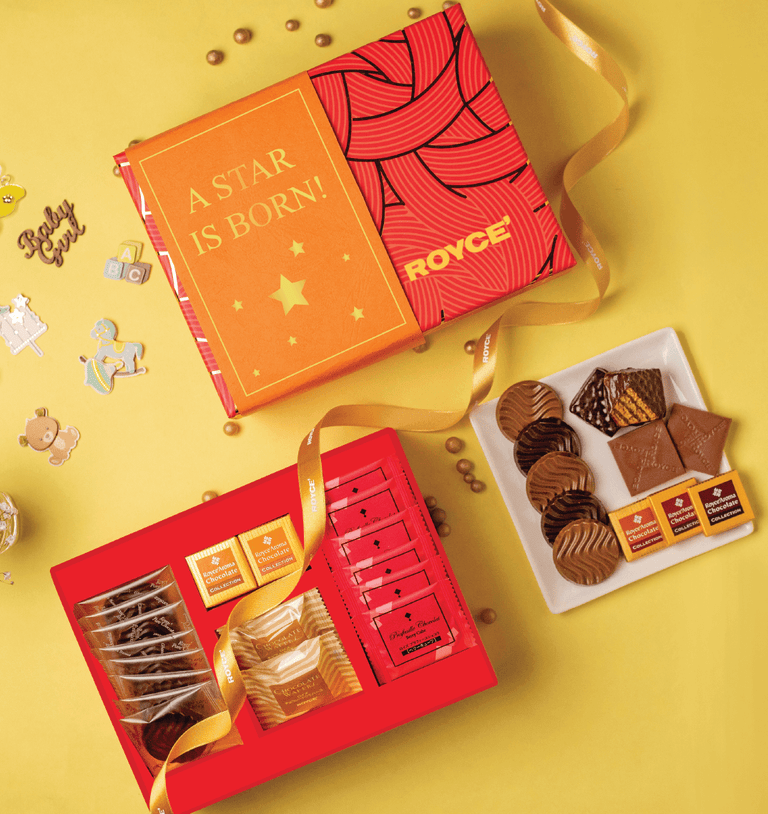 There's almost nothing as magical as the arrival of a baby in your life. The birth of a baby should be celebrated, and what better way to share your excitement and happiness than by sharing sweets with your loved ones. Conventional sweets and mithais are boring and staid, why not add a twist to your baby birth gifts with the world's finest chocolates!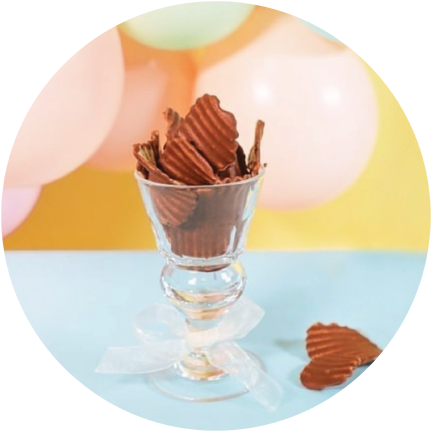 Why Gift With Us ?
Exquisite Chocolates

ROYCE' chocolates are unique, exclusive and indulgent. Just like the news of your new baby.

Twist on Tradition

Deliver the good news with a slight twist on tradition by replacing traditional 'mithai' with ROYCE' decadent chocolates.

Personalised Packaging

ROYCE' Chocolate packaging is highly customisable. Personalise it with the name and picture of the baby, a lovely message or any other detail to make it a truly unique gift.

Flavour Variety

ROYCE' Chocolate makes the taste buds dance with delight with its wide range of chocolates to choose from – sweet, bitter, milky or fruity and smooth, crunchy, gooey or nutty.

Delivery Across 12 Cities

Send ROYCE' chocolate gift boxes to share the good news with your friends and family who stay in different locations across cities.
Do You Have Baby Birth Announcement Ideas?
Share it with us, and we can curate an experience for you that brilliantly replicates your emotions – a chocolate baby announcement gift personalised to reflect your happiness and excitement.
Celebrate the arrival of your newborn with our fabulous range of baby birth chocolate gift boxes.