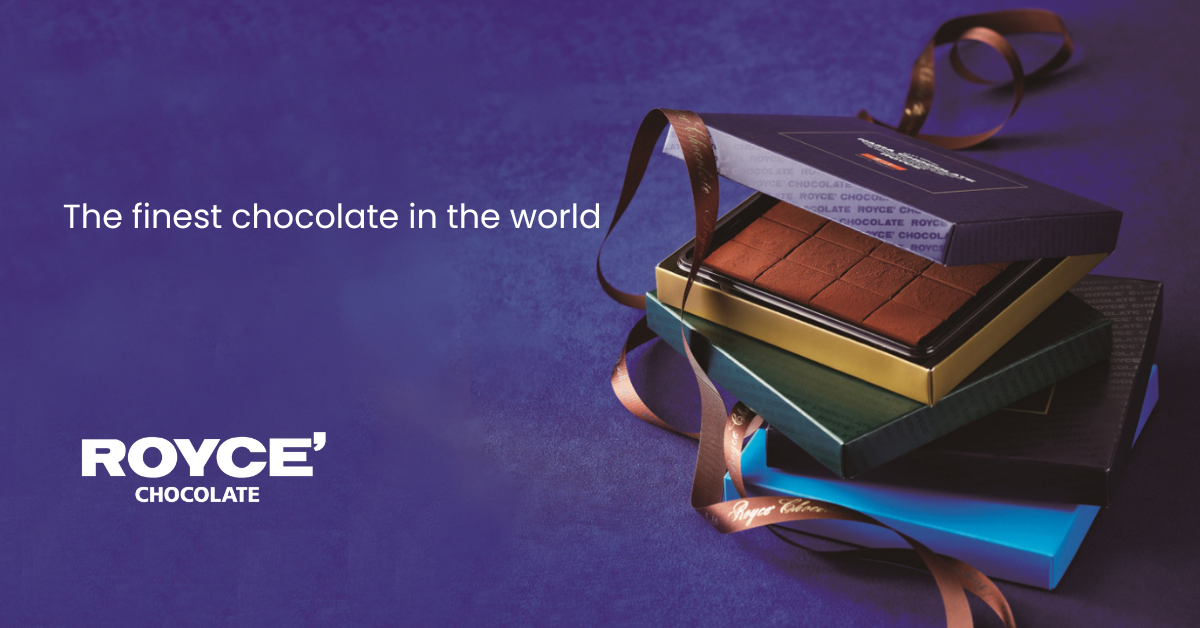 Reasons why Royce' Chocolate make the best gifts.
1. Timeless Quality:
Chocolates have a timeless appeal across all age groups. Whether it's a last-minute gift for a friend or an apology gift for your mom, we've got you covered. Our rich and enduring history makes us a cherished favorite among chocolate lovers everywhere. We present you with elegantly packaged, delicious chocolates that are perfect for every age group and every event.
Gifting chocolates
has never been easier.
2. Material and Emotional Value:
Chocolate gifts hold a unique place in both material and emotional value. The act of selecting and sending chocolates as a gift demonstrates care, thoughtfulness, and a desire to bring joy to the recipient's life. The combination of the delicious taste of the chocolates and the emotional significance behind the gesture creates a truly memorable and meaningful gift-giving experience.
3. The Joy of Sharing Chocolates:
The joy of gifting chocolate extends beyond the immediate recipient. Sharing the chocolates brings joy and happiness through these delectable treats. It creates an opportunity to connect, bond, and share memorable moments with loved ones. It becomes a way to express generosity, thoughtfulness, and the desire to make others happy. Our Royce'
Celebration Hamper
is a perfect chocolate gift idea, packed with an exquisite selection of chocolates that provide an abundance of delightful flavors and textures to be savored and shared. 
4. Memorable Impressions:
The long-lasting feeling and aftertaste of chocolates, when someone enjoys a piece of chocolate, is what sets us apart. We transport you into a world of indulgence and sensory delight. The smooth, velvety texture and rich flavors leave a lasting imprint on the palate. The aftertaste of chocolates lingers, allowing the recipient to savor the experience long after the chocolate has been consumed. It's a gentle reminder of the blissful moment shared and the exquisite flavors experienced. This long-lasting impression adds to the magic of gifting chocolates. The memory of that exceptional chocolate will stay with them, creating a lasting connection to the gift and the thoughtful gesture behind it.
Our dedication to using the highest quality ingredients sourced from around the world sets us apart. The innovative creations and unwavering pursuit of perfection have earned us a devoted following. Whether it's our signature NAMA chocolate with its smooth, melt-in-mouth texture, or the exquisite pralines and truffles, each piece is meticulously crafted with utmost care and attention to detail. The recipient will fondly recall the decadent taste, the luxurious texture, and the delightful sensation that came with each bite. So, when you choose to gift Royce' chocolate, you are offering not only a moment of pleasure but also a lasting memory.