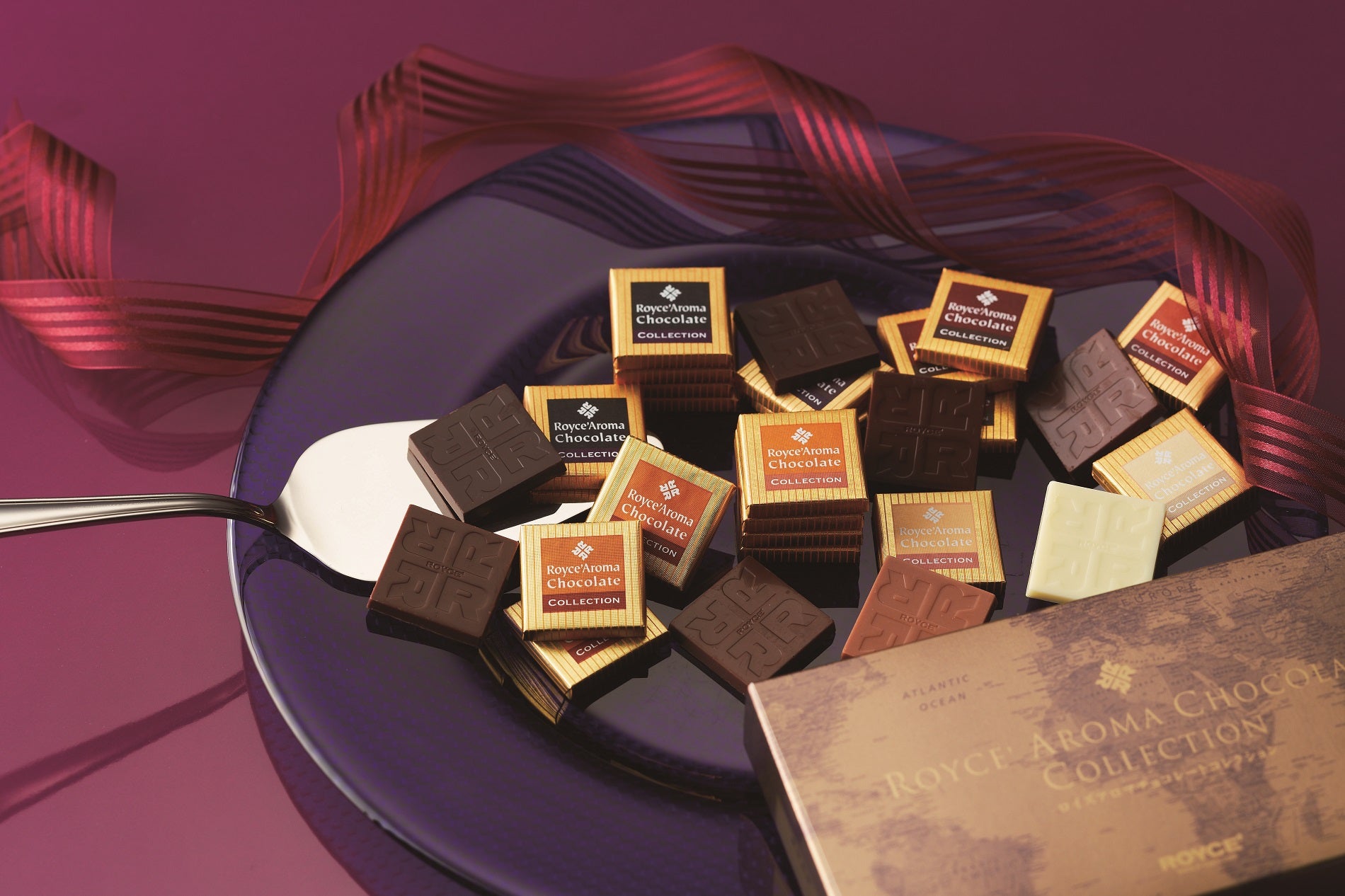 The Ultimate Chocolate Gifting Guide
Chocolate has been given as a gift, particularly of affection and passion for ages. 
The tradition of chocolate gifting goes back to ancient times when the Aztecs offered cups of a chocolate drink called Xocolatl – a mix of water, spices, and ground cacao beans – to their warriors, royalty, and explorers.  
The Aztecs favoured the cacao beans above gold and believed that the beans were a gift from their gods and that all the members of their society should partake in this gift. 
Later, in 1868, the first chocolate box was introduced by Richard Cadbury. This started the modern-day chocolate gifting revolution, and boxed chocolates have been given as gifts ever since.
In 1900, Queen Victoria gave Christmas/New Year's gift of chocolates to the British soldiers fighting the Boer War in South Africa. Many countries quickly adopted this trend. 
In India, a decade or so ago, food gifting was largely restricted to traditional mithai or sweets. But now, the population's growing penchant for indulgence has slowly transformed the gifting space in India. Today, chocolate has become a go-to gift for different occasions because of its consistent quality, luxurious appeal, heavenly taste and attractive packaging. 
Why Chocolates Make the Best Gift for Any Occasion
Chocolate gifting in India is fast becoming a tradition – it not only is replacing other gifting ideas but is also becoming a complementing addition of other gifts. 
Here's why:
1. It's Delectable
This is probably the main reason why chocolates make for an excellent gift. There's nothing quite like the rich, creamy, flavourful goodness of chocolate. 
2. Affordable Luxury
There are not many luxuries in life as affordable as chocolates. Chocolate is an unrivalled luxurious indulgence that's affordable.  
3. Shows Your Love
Chocolate is traditionally linked with luxury, romance, and decadence. It's a perfect gift to express your feelings to some you love.
4. Makes People Smile
Chocolate brings happiness. It is the most well-received gift and undoubtedly makes the receiver genuinely smile.
5. Beautiful Festive Packaging
Chocolate boxes and gifts are beautiful and thoughtfully packaged and make for the most convenient gift packages. 
6. Pairs Well With Other Gift Items
Chocolates pair exceedingly well with other gift items like flowers, artefacts, or even big-ticket items like jewellery. 
Classification and Categorisation of Chocolates
| | |
| --- | --- |
| Types of Chocolates | Description  |
| White Chocolate | It is a combination of cocoa butter, sugar, vanilla, milk, and lecithin. It contains 20% cocoa butter, 14% milk, and less than 55% sugar. It has a rich, soft, and creamy texture.  |
| Milk Chocolate | It is made by combining chocolate liquor (cocoa butter and cocoa solids) with milk and sugar. Milk chocolates usually contain 12% to 15% of milk solids and 10% to 20 % of cocoa and cocoa butter. It is brown, creamy, and sweet.  |
| Dark Chocolate | It is typically made from two ingredients — sugar and chocolate liquor. It contains about 10% to 12% of milk solids. It has a firm texture and a notable deep brown colour. |
| Semi-Sweet Chocolate | These chocolates contain about 40% to 60% of cocoa solids. |
| Bittersweet Chocolate | These chocolates contain around 70% cacao and 30% sugar. Higher the cocoa content and lesser the sugar content give this Chocolate a rich, strong, and bitter flavour.  |
| Ruby Chocolate | It is a recent addition. It is made from 47.5% cacao content and 26.3% milk. Ruby has flavours of fresh sour notes and intense fruitiness.  |
Some Chocolate Varieties
| | |
| --- | --- |
| Chocolate Varieties | Examples |
| Nutty Chocolates | Macadamia, Chocolate Bar Almond, Truffles |
| Flavoured Chocolates | Strawberry Cream Wafers, Caramel filled Squares, Berry Cube |
| Chocolate Wafers | Strawberry Cream, Hazel  Cream |
| Unique Chocolates | Popcorn, Potato Chips, Potechi Crunch Chocolate, Prafeuille |
Perfect Chocolate Gifts as per the Occasion
Rakhi - Chocolate Hamper
Diwali - Chocolate Hamper
Christmas – Chocolate boxes
Valentine's Day – Nama Chocolate, Prafeuille Berry Cube
Baby shower – Pure Chocolate, Chocolate Wafers
Marriage Anniversary - Nama Chocolate, Nutty and Berry Chocolate, Father's & Mother's Day- Chocolate Boxes
Wedding gifts – Nama Chocolates, Nutty and Berry Chocolate, Aroma Chocolate 
Birthday gifts – Potato chip Chocolate, Nama Chocolate, Popcorn Chocolate Corporate Gifts  – Nama Chocolate, Pure Chocolates: Caramel Chocolate, Colombia bitter, Colombia milk 
Kitty Party Gifts – Origin Chocolate, Pure Chocolates: Caramel Chocolate, Colombia bitter, Colombian milk, 
House warming – Origin Chocolate, Pure Chocolates: Caramel Chocolate, Colombia  bitter, Colombia milk
Personalised Gifting - Baton Cookies, Nutty and Berry Chocolate, Potato chip Chocolate and Popcorn Chocolate, Aroma Chocolate 
Eid – Nama Chocolate
Other religious occasions - Pure Chocolates, Aroma Chocolate, Amande Chocolat
Achievements (Promotion/results/awards etc.) - Chocolate Bars, Pure Chocolates - Caramel Chocolate, Colombia bitter, Colombia milk, Nama Chocolate
Farewell - Chocolate Bars, Pure Chocolates, Nama Chocolate
Ways to Enjoy Chocolate and Chocolate Gifts
Chocolate is quite a wonder. It's versatile and can be enjoyed in a number of ways. Whether savoury or sweet, chocolate satisfies us on a deep level. So giving chocolate, either to yourself or to others, really is a beautiful thing to do!
From cocktails to cakes and everything in between, there's a little something for everyone. 
Just Eat It
There's nothing more satisfying than reaching for that rich, delicious, sugary goodness that is chocolate.  
Chocolate as a Baking Ingredient
What's better than chocolate? More chocolate, of course! Chocolate can be used in the family's favourite baked goods, such as cookies, cupcakes, brownies, cakes, pies, and puddings. Watch your family and friends' faces light up as they eat these baked chocolate treats. 
Chocolate as a Culinary Ingredient
If you think that chocolate is only a dessert to be had after dinner—think again! You can make delicious savoury main courses, stews, sides, and snacks—even salads—that call for chocolate.
Chocolate at Parties 
When you are entertaining family and friends, chocolate takes on a versatile role. It can be paired with luxury goods like decadent fruits, wine, and cheese. You can make amazing party snacks by infusing this gourmet ingredient in a variety of savoury food items like bacon, chilli, truffle, and Gouda cheese. You can also use chocolate to make interesting additions to cocktails for a delicious, dessert-like drink. Chocolate can be used as a dip too. 
Chocolate as a Travel Snack 
Chocolates are great uplifting treats when travelling. It's a superfood that's handy to grab, comforting and flavourful.  
Chocolate Gifting Ideas
Gift Box/Basket
You can make a delightful chocolate gift basket/box to gift your loved one. ROYCE' Chocolate comes in a variety of flavours. You can select your favourites from our world-famous chocolates to build your own chocolate gift box. Chocolates you can choose to make a chocolate gift box are:
Chocolate Covered Nuts, such as Macadamia Chocolate and Amande Chocolat
Chocolate Wafers such as Strawberry Cream and Tiramisu  
Flavoured Chocolate such as Prafeuille and Coffee Chocolate
Chocolate cookies such as Baton cookies
If you are not much of a DIY person, ROYCE' has a festive range of chocolate gift boxes packed with assorted chocolates, ideal for every occasion. Check the festive collection here. 
Gift Hampers
You can create a gift hamper that contains a variety of goodies – food and non-food items. 
Wondering what to put in a gift hamper?
For women: Range of skin products, jewellery, gadgets, perfumes
For men: Shaving kit, cologne, ties, laptop bags 
Chocolate Pairing
Some of the best chocolate pairings you can gift to someone are: 
Chocolate and Cheese: Fresh Chevre and

 

Caramel Milk Chocolate; Brie and

 

Columbian Bitter  
Chocolate and Fruits: Strawberries and

 

Pure Chocolate Extra Bitter  
Chocolate and Tea: Green Tea and

 

Macadamia Chocolate 
Chocolate and Wine: Sparkling Red wine and

 

Milk Chocolate Truffle, Cabernet Sauvignon and

 

Dark Chocolate, Champagne and

 

White Chocolate
ROYCE' Chocolate - Perfect for Gifting
ROYCE' Chocolate is the world's finest chocolate, founded in 1983 in Sapporo, the capital of Hokkaido, Japan. Amidst the cool climate and rich natural resources, ROYCE' has been making precisely crafted, exquisite, world-class confections that people around the world have come to love. Over the years, ROYCE' has earned a world-class reputation that continues to grow. 
Driven by innovation and uncompromised quality and consistency, ROYCE' accentuates the Japanese culture that focuses on precision and eye for detail. 
Uncompromised Quality 
ROYCE' Chocolate is known worldwide for its premium quality and consistent taste at all times. Making such fine chocolate is an art that requires dedication for uncompromised quality. ROYCE' is a master of this art.  
Sense of Drama
A blend of beautiful wrapping and chocolate create a sense of drama and heightens anticipation. ROYCE' Chocolate, with its beautiful presentation, makes the act of giving, the fun and excitement of unwrapping and discovering it, a rewarding experience for the giver as well as the receiver.
Mesmerising Unique Chocolate Experiences 
ROYCE' takes delight in engaging your senses with the uniqueness of product ingredients, creative recipes and flavour combinations for decadent chocolate experiences passionately crafted with world's finest ingredients.  
Authentic Charm and Luxury 
Your choice of chocolates says a lot about you and the recipient of your chocolate gift. When you are gifting ROYCE' Chocolate to your loved ones, you are giving a chocolate gift that's so luxurious and authentic that it's worthy of indulgence.