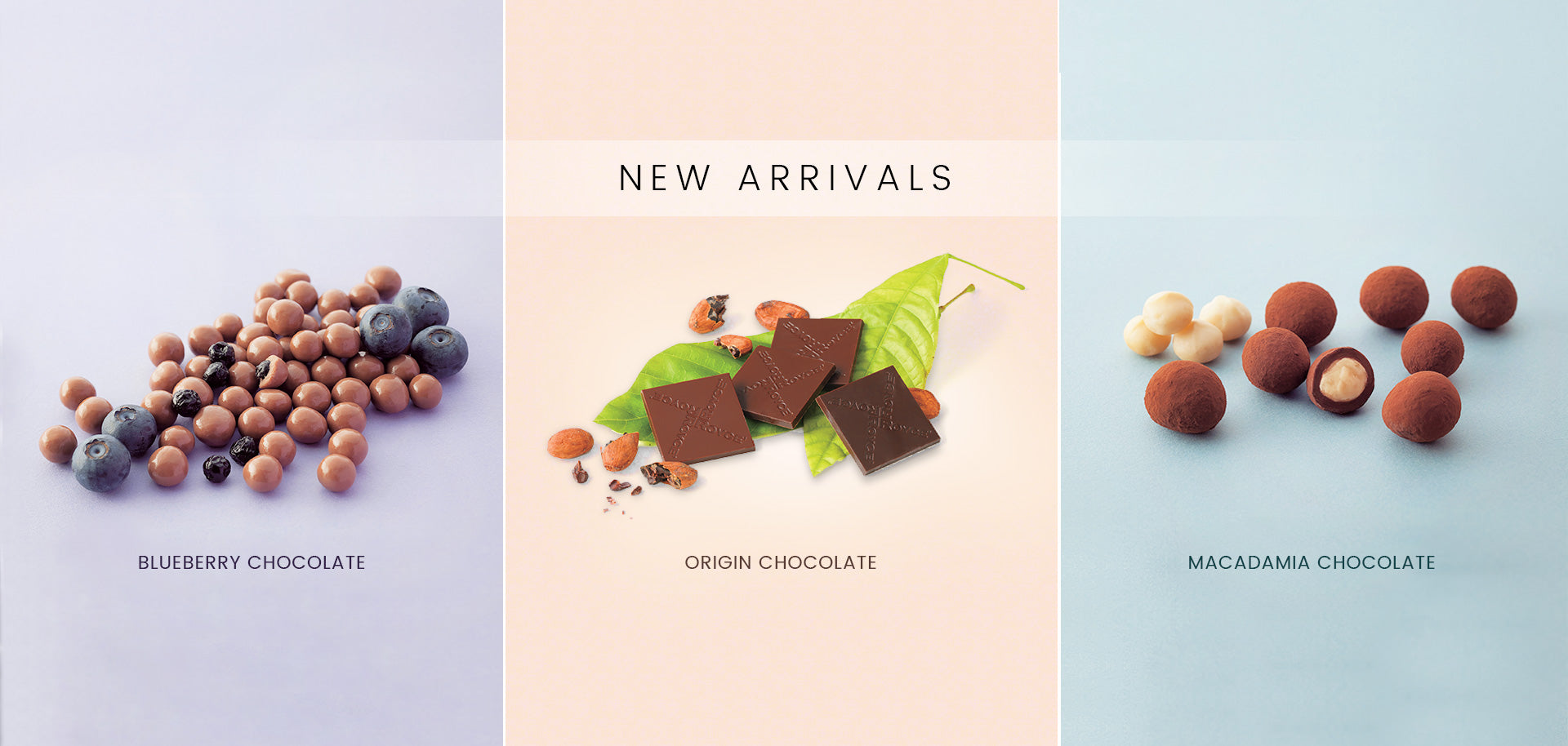 Nice memories are like chocolate: you can't survive on them alone, as they aren't very filling, but they make life sweeter. And, you always crave for a little more.
This festive season, ROYCE' chocolate is launching three new products to make new cherishable memories. They say sharing is caring but to share your box or bring more for everyone, it's going to be a tough decision to make this festive season.
Who knows how quickly the box is going to be get empty?
So, let's go through our choices;
Blueberry Chocolate
Our Blueberry Chocolates consist of fruity, dried blueberries coated with rich blueberry-flavoured chocolate. The first of its kind in India - the new blueberry flavour can make for an interesting and unique gift.
Exclusively available in our gift boxes with assorted chocolates. Try the "Ruby Royale" Gift Box.
Macadamia Chocolate
Savoury macadamia nuts coated with milk chocolate and sprinkled with slightly bitter cocoa powder. Yes, it's EVERYTHING! This is the perfect amalgamation of sweet and slight bitterness for someone who enjoys a little twist in their desserts.
Exclusively available in our gift boxes with assorted chocolates - "Majestic Marigold" and "Saffron Sunset" Gift Box.
Origin Chocolate
The Origin Chocolate has a selection of chocolate variants made with rare cacao beans sourced from four different countries, each with a unique flavour. From a sweet and floral Ecuadorian cacao bean to the Vietnamese cacao renowned for a striking bitterness, from the nutty and earthy cacao bean from Venezuela to the fruity bean with a combination of sweet and sour from Madagascar – it brings a wholesome collection for a chocolate connoisseur or a dark chocolate fanatic.
Every season, we try and bring chocolates with unusual combination and hidden surprises.
But certain things remain constant and true in its character. Like chocolate – serving the happiness that you can eat.