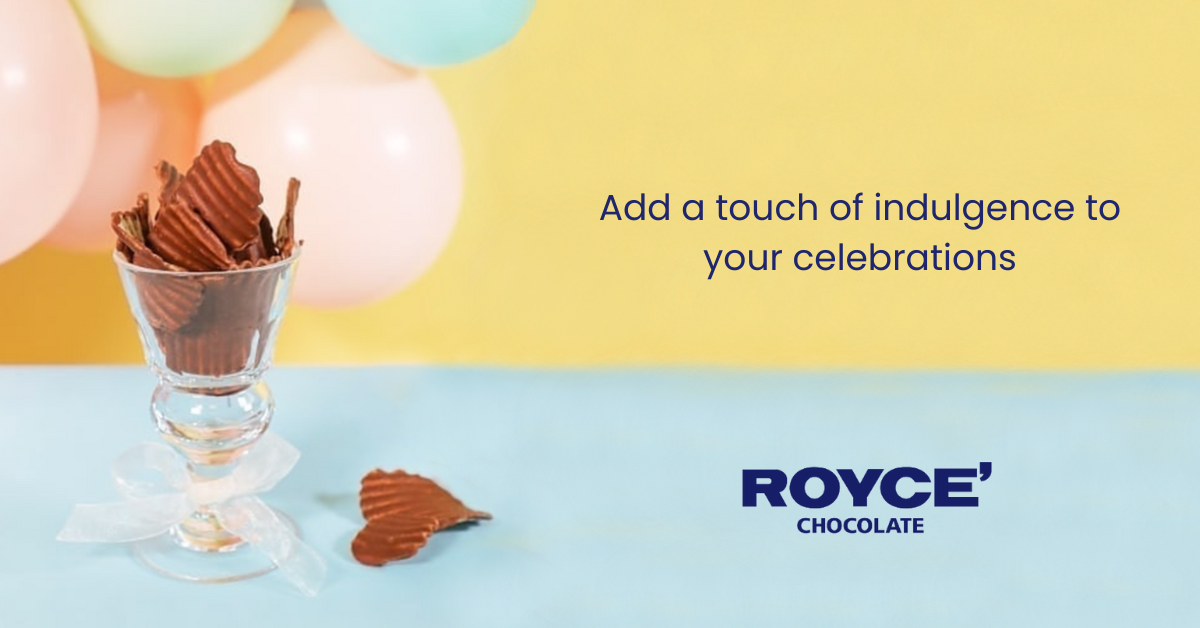 Make Your Baby's Birth Announcement Extra Special with Royce' India's Exclusive Collection of Luxury Gifts
The thrilling and joyful event of welcoming a new baby into the world necessitates a stylish celebration. And what better way to celebrate than by giving Royce' Chocolate as a gift? Here are some reasons why Royce' Chocolate are the ideal high-end present for welcoming a new baby:
Premium Chocolate
The excellent flavor and superior quality of Royce' chocolate have made them stand out from the crowd for years now. Each piece of chocolate is a work of art that melts in your mouth and leaves a rich, gratifying flavor. It is made with the best ingredients collected from all around the world, making it the perfect choice for gifting on a special occasion like this one! 
Variety of flavors and texture 
Royce' chocolate offers a wide range of flavors and textures to suit every taste. From creamy milk chocolate to rich dark chocolate, and from crunchy nuts to smooth truffles, there is something for everyone in our collection. 
Luxurious packaging
As opulent as the chocolate itself is the packaging for Royce' chocolate. Each box is expertly crafted from the finest materials, with an exquisite design and minute detailing. The gift boxes come in a range of sizes, so it's simple to choose one that matches your preferences and style.
Customizable options for gifting
Giving Royce' Chocolate as a gift is about the experience it produces, not just the chocolate itself. A really unforgettable experience that will be treasured for years to come is created by the premium flavor, attractive packaging, and personalized touch.
In conclusion, Royce' Chocolate is the ideal luxurious present to honor the birth of a new child. It is certain to gratify any chocolate enthusiast and make the event even more special with its taste, top quality, attractive packaging, customizable gifting options, and memorable experience. So go ahead and buy some Royce' Chocolate for yourself or a special someone today!