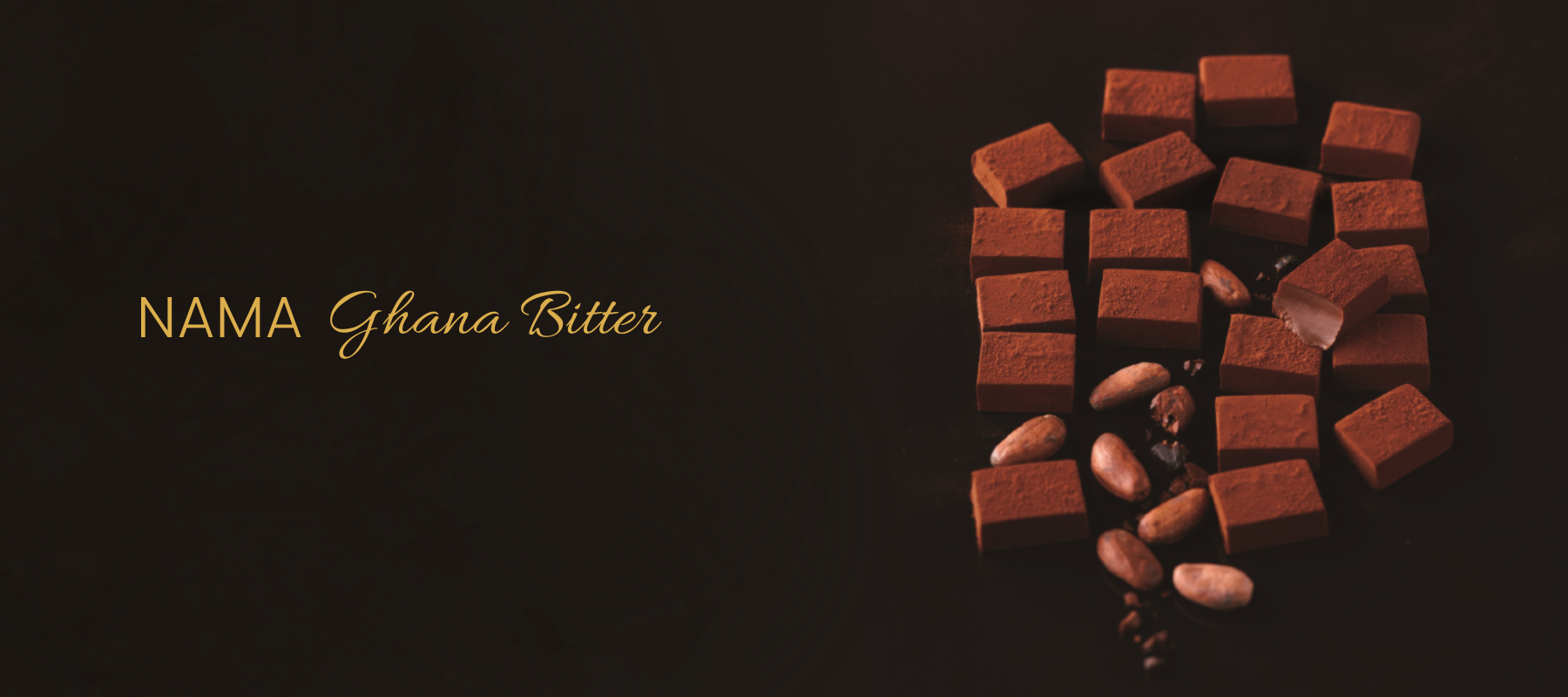 A Taste of Indulgence: Why Royce' Nama Ghana Bitter is the perfect selection for gourmet chocolate lovers
Royce' Nama Ghana Bitter is a premium dark chocolate made with the finest cocoa beans from Ghana. This luxurious treat has gained immense popularity among chocolate lovers in India, and it is not hard to see why. Here are some reasons that make Royce' Nama Ghana Bitter special: 
High-Quality Ingredients
Royce' Nama Ghana Bitter uses only the highest quality cocoa beans from Ghana, carefully selected for their robust flavor. With careful selection and processing, the chocolate delivers a luxurious and intense taste experience, making it a must-try for any chocolate lover.
Unique Taste
The chocolate has a distinct flavor profile that sets it apart from other chocolates. It has a slightly bitter taste, which is a characteristic of high-quality dark chocolate. The bitterness is balanced with the fresh Hokkaido cream, creating a flavor that is complex, intense, and truly unique.
Gourmet Chocolate
Royce' Nama Ghana Bitter is a gourmet chocolate that is loved by chocolate connoisseurs. Its high-quality ingredients, unique taste, and luxurious packaging make it a perfect choice for gifting or indulging in a special treat.
Premium Imported Chocolate
Royce' Chocolate is one of the luxury chocolate brands that offers an exquisite range of luxury chocolates in India. The Nama Ghana Bitter is a variant from the signature Nama collection, made with a blend of fresh Hokkaido cream from Japan.
Available Online
If you appreciate the finer things in life, you'll love Royce' Chocolate. Our Nama Ghana Bitter variant is a favorite among dark chocolate lovers and is now easily accessible online. With the convenience of doorstep delivery, you can enjoy the exquisite taste of this luxury chocolate in the comfort of your own home.
Elegant Packaging
The chocolate is presented in a sleek and minimalist packaging that showcases the beauty of the product inside. The packaging is also practical, as it helps to keep the chocolate fresh and prevents it from melting.
To conclude, Royce' Nama Ghana Bitter is a premium dark chocolate that has won the hearts of chocolate lovers worldwide. Its exceptional taste, top-notch ingredients, and sophisticated packaging make it the ideal choice for discerning individuals. Royce' represents the epitome of luxury and indulgence. Treat yourself or your loved ones to something special by buying luxury chocolates online and savoring the rich taste of Royce' Nama Ghana Bitter.
Don't miss out on this exquisite chocolate experience - order now!