Delightful Delights: Surprise Your Loved Ones with Unique Anniversary Hampers from our Premium Chocolate Shop
Finding the ideal anniversary gift can be a difficult challenge. You want to surprise your loved ones with something exceptional and one-of-a-kind that genuinely embodies your connection. Look no further than ROYCE Chocolate India's Anniversary Collection for a choice of delicious selections to mark this occasion in style.
ROYCE Chocolate India has created a range of anniversary gift choices that are sure to impress. There is something for every pair, from opulent gift baskets to exquisite gift boxes. Let's look at some of the best anniversary present ideas:
ROYCE' Grand Treasure Gift Basket: This opulent gift basket is the epitome of elegance and indulgence. Filled with a variety of premium chocolates, it is perfect for couples who appreciate the finer things in life.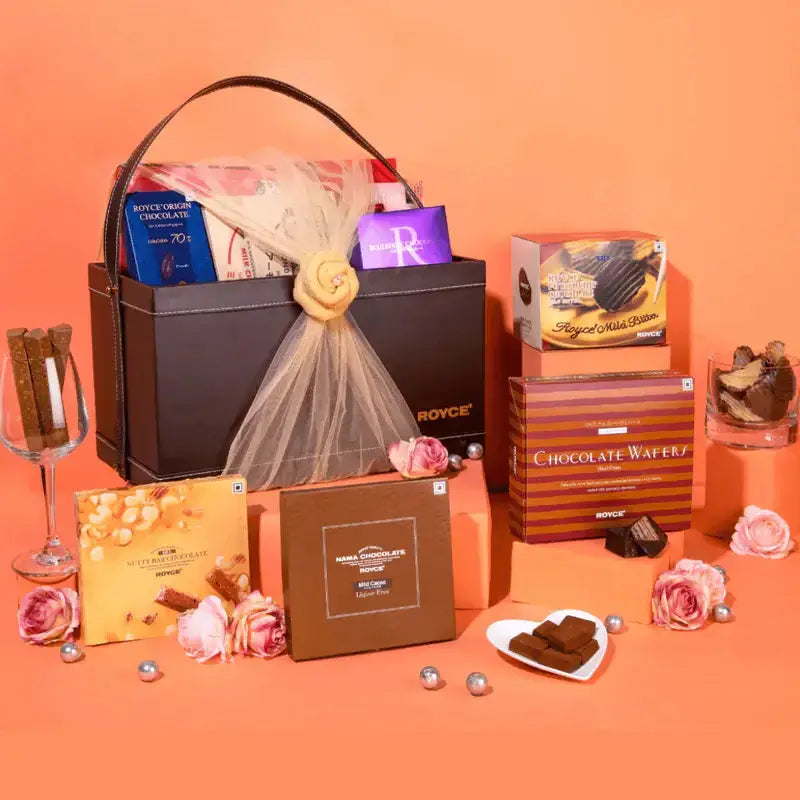 "Dark Chocolate Love" Gift Basket: Ideal for dark chocolate enthusiasts, this gift basket is a celebration of rich and intense flavors. It is an excellent choice for couples with a sophisticated palate.
The "NAMAmazing" Gift Box: Treat your loved ones to the heavenly Nama chocolates with this beautifully packaged gift box. These velvety, melt-in-your-mouth treats are a true delight for the senses.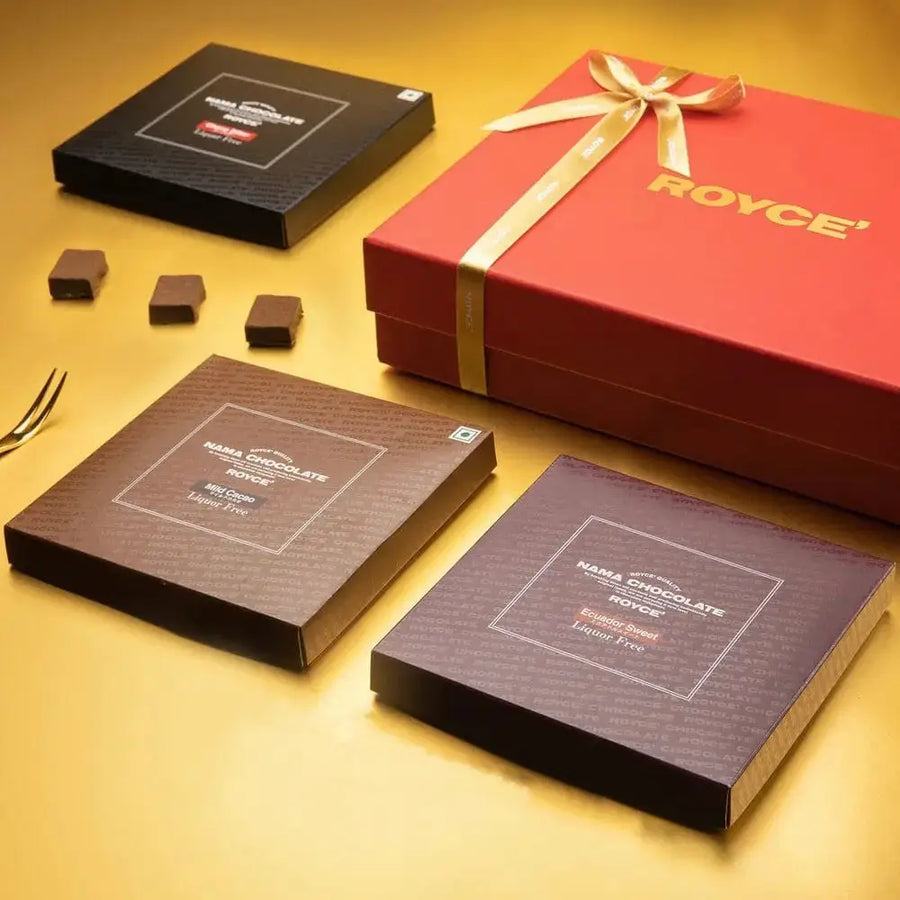 "One Of A Kind" Gift Bag: For a unique anniversary gift, consider this stylish gift bag filled with a selection of handcrafted chocolates. It is a testament to your love and appreciation for your significant other.
These are just a few examples from the Anniversary Collection at ROYCE Chocolate India. Whether you are celebrating a wedding anniversary or a marriage milestone, these gifts are designed to make the occasion even more memorable.


Apart from the individual options, ROYCE Chocolate India also offers anniversary gift hampers that combine a variety of their exquisite chocolates. These carefully curated hampers are designed to impress, with a collection of flavors and textures that will leave your loved ones wanting more.
To explore the full range of anniversary gift options, including personalized wedding anniversary gift ideas, visit the ROYCE Chocolate India website at https://royceindia.com/collections/anniversary-collection. With their premium quality chocolates and elegant packaging, you are sure to find the perfect gift to celebrate your special day.