Chocolate Wafers - Your Perfect Sweet & Salty Snacking Partner!
Are you looking for a delicious treat that combines the rich, decadent taste of chocolate with the crispy satisfaction of a wafer? Look no further than chocolate wafers! With their irresistible blend of different flavors, ROYCE' chocolate wafers are the ultimate indulgence for any chocolate lover. At ROYCE Chocolate India, we offer a wide range of chocolate wafer options that are sure to satisfy your cravings.

Experience the Delight of Chocolate and Wafer with ROYCE Chocolate Wafers

Our chocolate wafers are crafted with the finest ingredients and meticulously layered to create the perfect balance of flavors and textures. Whether you prefer the classic combination of milk chocolate and wafer or the intense richness of dark chocolate wafers, we have something to suit every taste.

Wafer Hazel Cream - Indulge in the Irresistible Dark Chocolate Wafer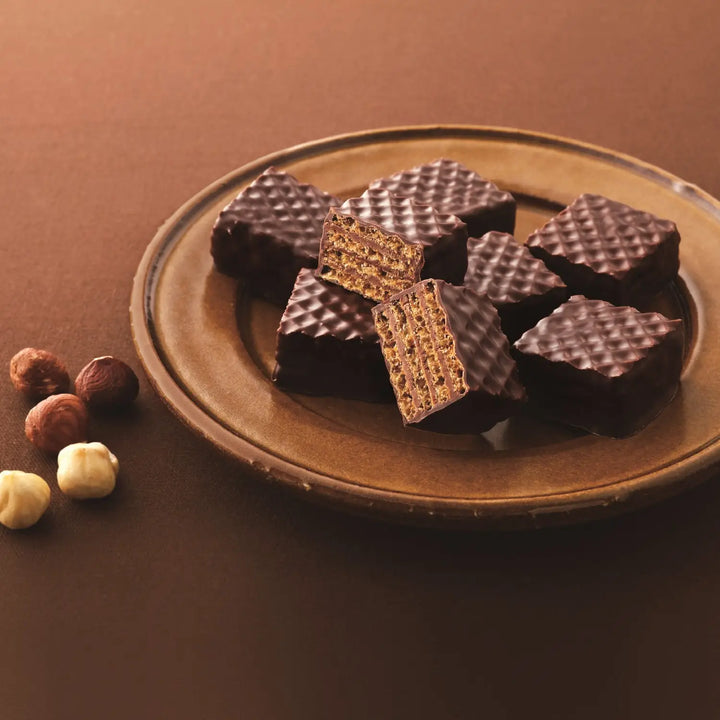 Introducing our delectable Chocolate Wafer Hazel Cream! Indulge in the perfect blend of smooth chocolate, crispy wafer, and heavenly hazelnut cream filling. This irresistible treat is sure to delight your taste buds and leave you craving for more.

Made with the finest ingredients, including high-quality chocolate and premium hazelnuts, our Chocolate Wafer Hazel Cream offers a luxurious and indulgent experience. Each bite is filled with the perfect balance of flavors - the smoothness of chocolate, the crunch of wafer, and the nutty creaminess of hazelnuts.


Wafer Tiramisu - The Perfect Blend of Chocolate and Wafer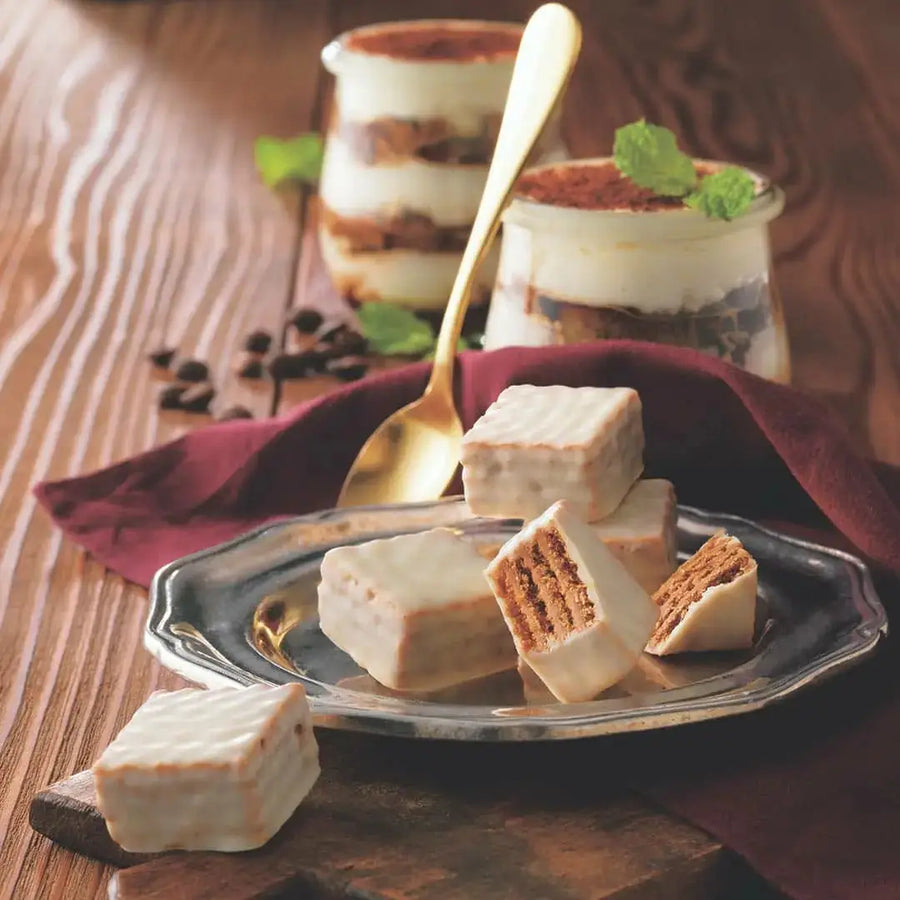 The Chocolate Wafer Tiramisu is a tribute to the beloved flavors of traditional tiramisu, expertly crafted into a delectable treat. Each bite offers a harmonious blend of smooth coffee-infused wafers and creamy mascarpone, creating a truly sophisticated and indulgent experience.

Featuring 12 pieces per box, each weighing 115g, this gourmet delight is a treat that can be savored on any occasion. The box is beautifully designed, making it ideal for gifting or enjoying by oneself.

Chocolate Wafer Strawberry - Bite-Sized Bliss for Snacking on the Go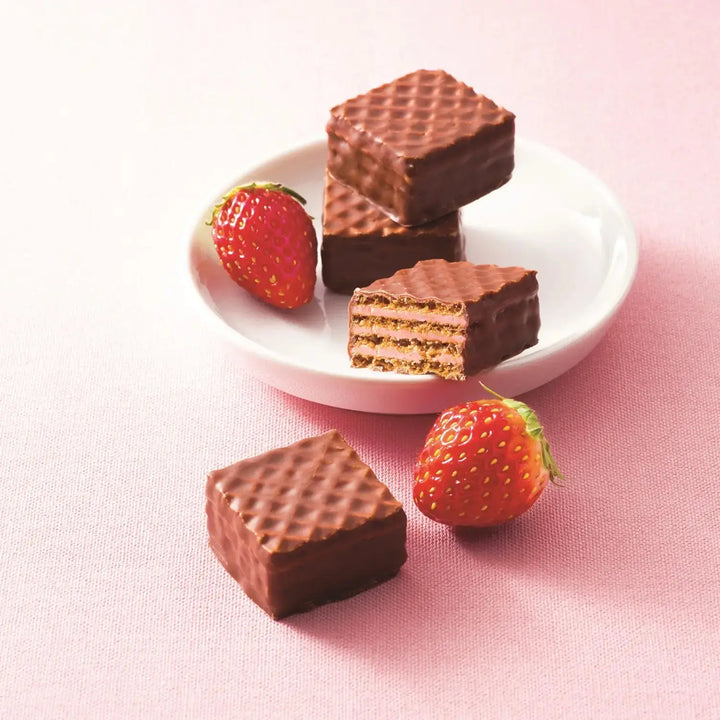 Experience the perfect blend of sweet and tangy flavors as you bite into our Chocolate Wafer Strawberry Cream. The combination of the crispy wafer and the creamy strawberry filling creates a harmonious symphony of textures that will tantalize your taste buds.







Invest in Quality and Indulge in ROYCE Chocolate Wafers

At ROYCE Chocolate, we take pride in crafting chocolates and wafers of exceptional quality. Our commitment to authenticity, simplicity, and elegance shines through in every product we create. When you choose our chocolate wafers, you can be confident that you are indulging in the finest ingredients and the most delectable flavors.
Order Your Chocolate Wafers Today!

Ready to experience the heavenly combination of chocolate and wafer? Visit our website at https://royceindia.com/ and explore our wide range of chocolate wafer options. From Hazel, Tiramisu or Strawberry, we have something for every chocolate lover. Treat yourself or surprise your loved ones with the perfect sweet and salty snacking partner - ROYCE Chocolate Wafers!